Unearthed History
General Hayden Emmerich
Commander of Fort Westergate
Description:
Hayden Emmerich has long, straight, grey hair and cyan eyes. His skin is veiny and relatively dark due to sunburn. He stands 160cm (5'3") tall and has a beefy build.
He has an edgy, common face with thick sideburns. He lost his left eye, which is now completely white and he has 3 scars across his jaw after surviving a wyvern attack.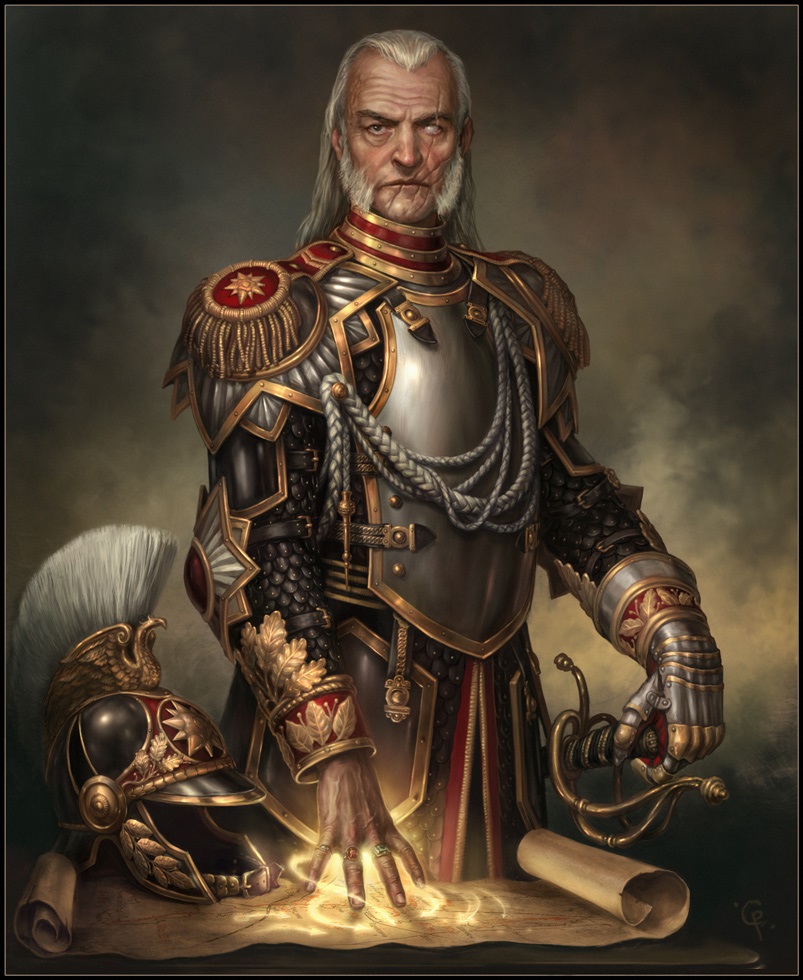 Bio:
Hayden Emmerich is a General in the Royal Army. He was assigned to run the operations at the wall after his predecessor perished in a raid 6 years ago.
He grew up as a fisherman in Haerast until he enlisted in the Royal Army. He made Lieutenant in a three years and received his own command several years later.